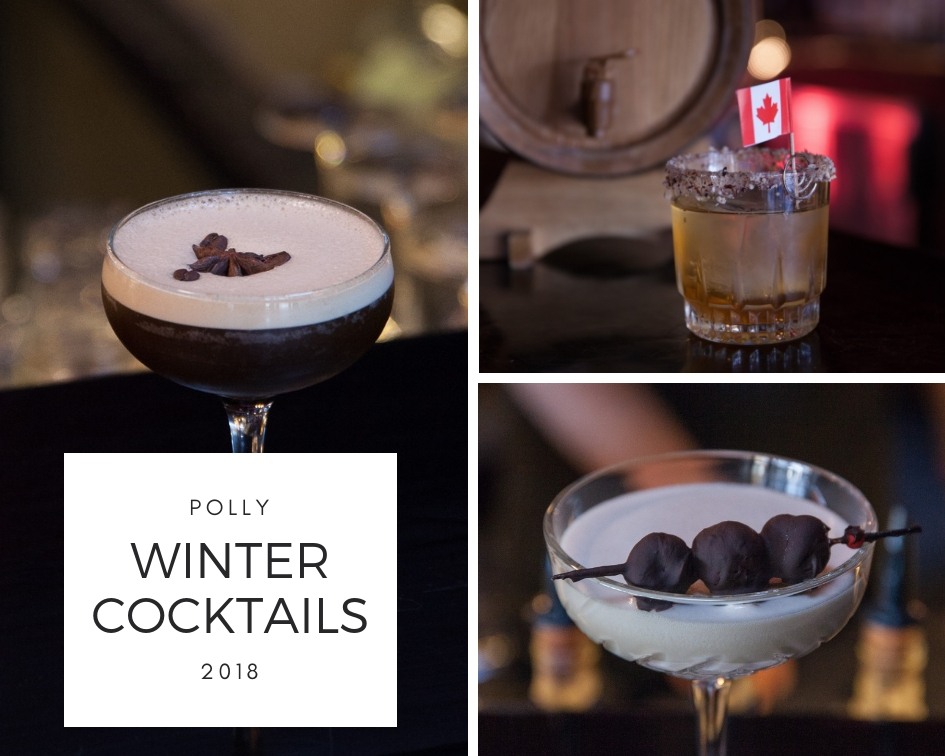 All Night Happy Hour Cocktails – 17th October 2018
Don't forget that Polly has your hump day sorted with happy hour cocktails all night – that includes 3 featured cocktails for only $12 each, $5 house wines and $7 pints craft beer.
Our current featured cocktails are –
MARSEILLE MARTINI
If we're going to freeze we may as well do it French-style.  Coffee and white chocolate liqueur, espresso & sweet French liquorice. Served like an espresso martini. Booze+mind beats matter any rainy day
SNUGGLE UP
No one ever had a bad night staying cosy. Just add comfy chairs, good company and a comforting blend of white chocolate, cranberry syrup and rich Pedro Ximanez sherry. Add a smidge of barrel-aged tequila and finish with smoked dark chocolate cherries. Wear your best smart casual pyjamas.
NOVA SCOTIA
Celebrating the best of neighbours, distant relations and awkwardly attractive cousins, this Winter Old Fashioned combines Dewars 12yo Scotch with Woodford Reserve bourbon for a whisky one-two. For an uppercut we added Melbourne's only house barrel-aged maple syrup, gently infused with mild chilli, nutmeg & cinnamon
#happyhour #featuredcocktails #martini #novascotia #humpday #cocktailsmelbourne #fitzroy #cocktails #$12cocktailsyesplease