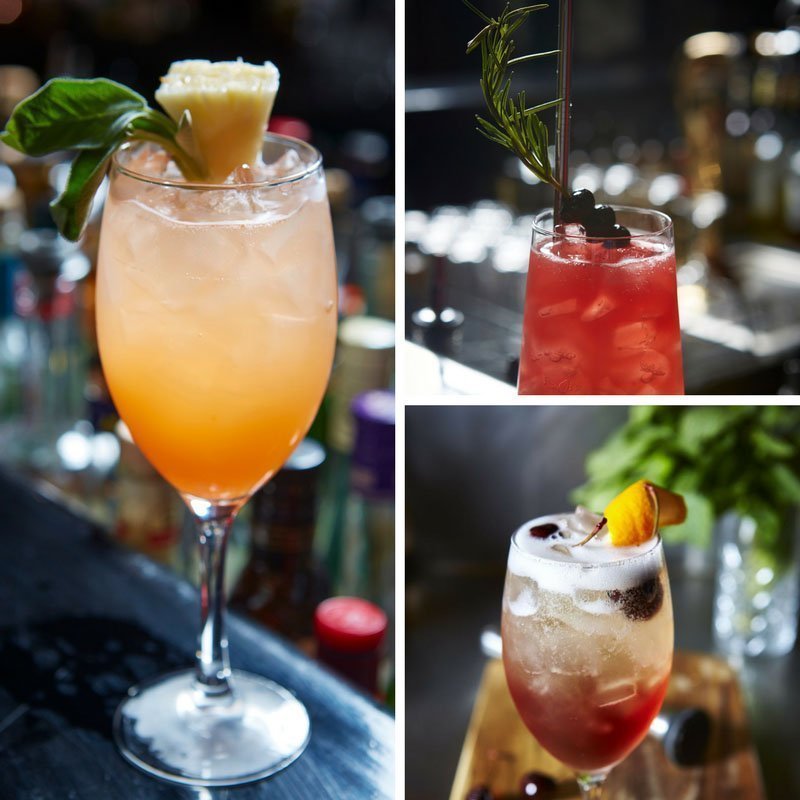 All Night Happy Hour Cocktails – 31st January 2018
Don't forget that Polly has your hump day sorted with happy hour cocktails all night – that includes 3 featured cocktails for only $12 each, $5 house wines and $7 pints craft beer.
Our current featured cocktails are –
CHERRY APEROL SPRITZ
Back in December we preserved cherries in Aperol. Now we use the cherry-infused aperitif with prosecco, soda and a dash of lemon myrtle & hibiscus-infused honey water. [vegan]
OLD MATE
Everyone's old mate gets a fresh look, styled with Aperol, apple, lime, rhubarb, blueberry and rosemary. Rich in character, but easy on the tongue, it's like a school reunion hookup that you would brag about.
RENDEZVOUS
Illicit rendezvous are always complex, this beauty is no different. A meeting between absinthe and gin, with complexity from fresh fruit; ginger, passionfruit, sage and pineapple; and a slightly savory subplot. A rendezvous is always more fun if you don't get caught…
#happyhour #featuredcocktails #aperolspritz #oldmate #humpday #cocktailsmelbourne #fitzroy #cocktails #summer #$12cocktailsyesplease