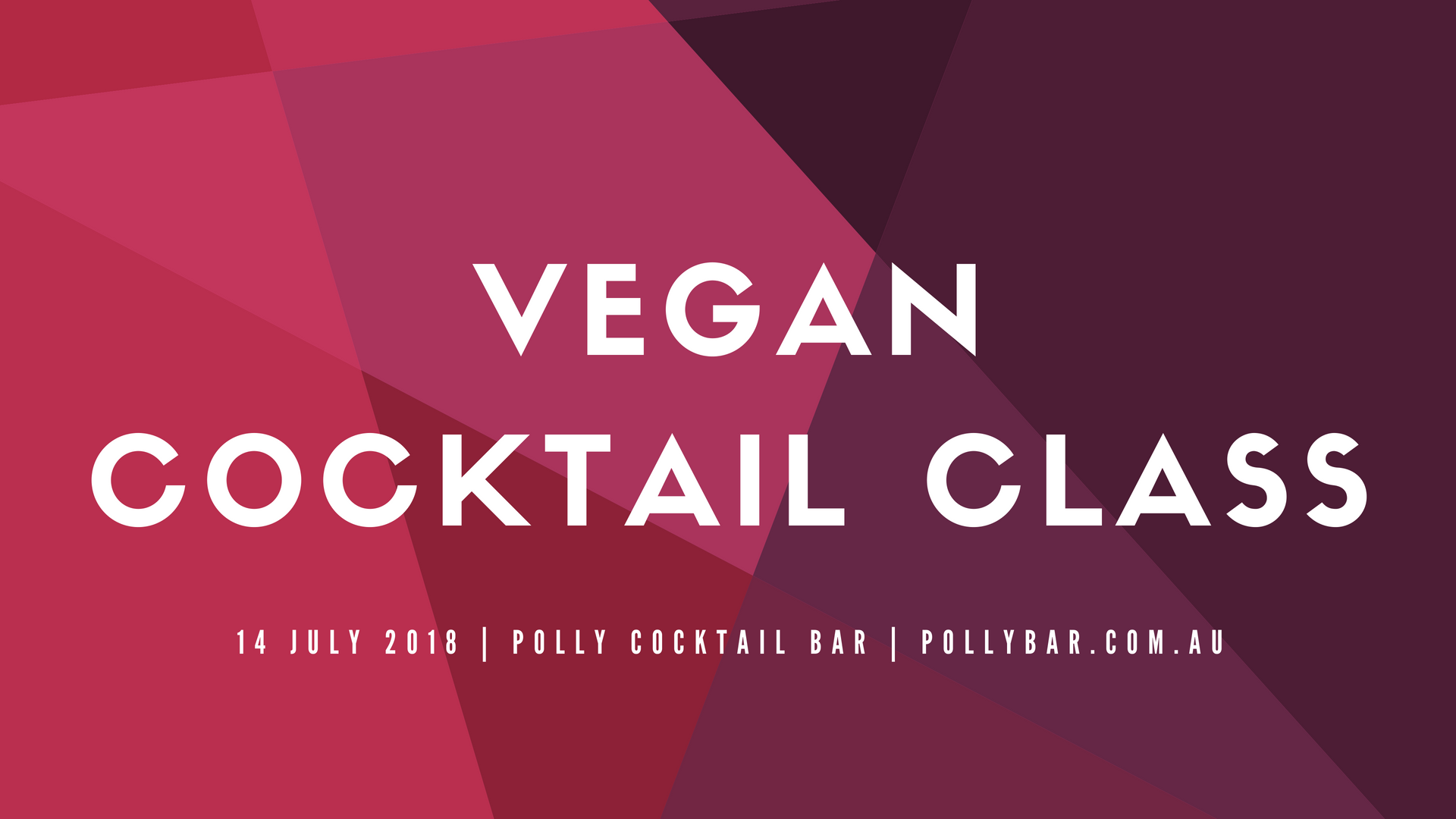 Vegan Cocktail Class
Join us for our very first exclusively vegan cocktail class.
Polly Cocktail Bar has been making a range of vegan and vegan option cocktails for years, we have also have a long history of holding cocktails classes – tonight the two will come together with our first ever vegan cocktail class.
Loved by hundreds of thirty budding mixologists, Polly's team will provide the 'know how', ingredients and equipment all you need to do is bring the enthusiasm to our hands on cocktail class.
Our cocktail making class is a hands on experience which will teach you the techniques to mixing, shaking and stiring your own cocktails like a pro. Be greeted on arrival by a glass of sparkling and a share antipasto platter, over the course of two hour each participant makes (and drinks) three cocktails.  This class takes the saying 'learning can be fun' to a whole new level.
For further information about this or our other classes please contact us at [email protected]